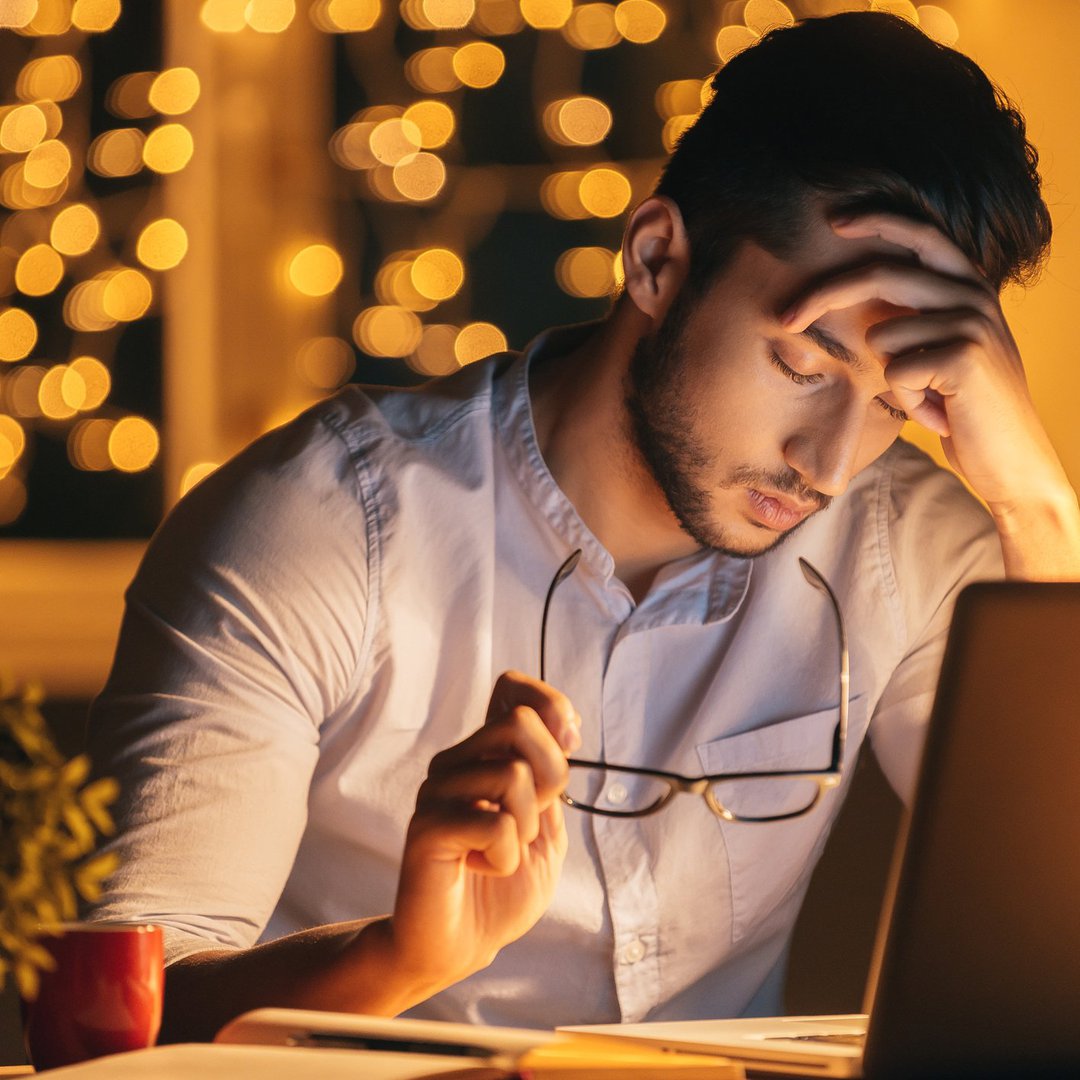 Should the average American ignore their brokerage account?
With the market having its worst start to a year in decades, does it make sense to stop paying attention?
---
Key points
The S&P 500 just had its worst first half since 1970, and investors are understandably worried.
However, there are good reasons to ignore short-term volatility in your brokerage account.
Taking a step back can help you avoid rash decisions, but you still need to check in to keep your account balanced.
---
The S&P 500 is down more than 20% in the first half of 2022, which is the worst start to a year for the benchmark since 1970. And it can certainly feel overwhelming to watch your brokerage account lose value every day.
As a Certified Financial Planner®, the most common question I've received lately has been, "Should I just ignore my brokerage account?" And for most Americans, the short answer is probably. Here are some good reasons to ignore your brokerage account while the market remains volatile, as well as some reasons why you might want to check it out.
Ignoring your brokerage account can avoid rash decisions
According to Dalbar's 2022 Quantitative Analysis of Investor Behavior Study, the average equity fund investor has earned annualized returns of 7.13% over the past 30 years. That may not sound too bad, except that the S&P 500 rose at an annualized rate of 10.65% during this period.
This means that the average investor would have grown a $100,000 portfolio to around $789,000 over the past 30 years. On the other hand, by simply investing in a low-cost S&P 500 index fund and forgetting about it, they would have grown it to over $2 million.
One of the main reasons for the average investor's underperformance is over-trading. It is common knowledge that the purpose of investing is to buy low and sell high. However, our instinct tells us to do the opposite. When our investments dip, we feel the urge to sell "before things get worse". Panic selling can be devastating to your long-term performance, and ignoring your brokerage account can be a smart way to avoid it.
Stocks are still a great place for long-term investors
Of course, nobody likes to see the value of their portfolio go down. It can be extremely stressful to see your nest egg shrink by 20%, 30% or more in just a few months. But it can help put things into perspective by looking at other times this has happened.
The Ascent's Picks for the Best Online Stock Brokers
Find the best stockbroker for you from these top picks. Whether you're looking for a special sign-up offer, exceptional customer support, $0 commissions, intuitive mobile apps or more, you'll find a stockbroker to meet your trading needs.
See selections
Consider the March 2020 stock market crash when the COVID-19 pandemic began. If you had invested in the S&P 500 when it first fell 20%, your investment would have produced total returns of 46% in just over two years since then, and that's after the recent fall.
Let's go back in time a little further to the bear market of the financial crisis of 2007-2009. Although the market ended up falling much further, investing after the initial 20% drop (in July 2008) would have generated total returns of 320% to date. And if we go back even further to the dot.com crash of 2000-2001, investing after the initial 20% drop would result in total returns of 386% over the ensuing roughly two decades.
The thing is, while it might sound scary right now, and there's definitely a chance stocks will fall even further, holding stocks when the market is already down 20% has always been a smart move. Bear markets are scary, but they are an integral part of long-term investing.
There are good reasons not ignore your brokerage account
In most cases, periods of market volatility are good times to simply step back and let the economic turbulence play out. However, there are good reasons why checking your brokerage account can be a good idea.
An example is if you have extra money to invest while your favorite stocks and funds are lower. As mentioned, investing when the stock market is already down 20% is a great long-term decision from a historical perspective. In fact, most of the times I logged into my brokerage account in 2022, it was for the specific purpose of looking for bargains.
It may also be a good idea to check your brokerage account to make sure your portfolio is well balanced and your short-term needs are being met. You can read a guide to portfolio rebalancing if you want to learn more, but the general idea is that rebalancing is a smart thing to do once in a while, especially after the market moves sharply in one direction or another. .
The thing is, like most financial decisions, there's no perfect answer for everyone. If you're a long-term investor and don't have an immediate need to make some portfolio moves, it can certainly be a good idea to ignore your brokerage account for a while. But there's also nothing wrong with seeking profitable investments or maintaining a necessary portfolio in this time of market downturn.
Buying your first shares: do it smartly
Once you have chosen one of our top rated brokers, you need to make sure that you buy the good actions. We believe there is no better place to start than with Equity Advisor, the flagship stock selection service of our company, The Motley Fool. You'll get two new stock picks every month, along with 10 starter stocks and current best buys. Over the past 17 years, Stock Advisor's average stock selection has returned 330%, more than 2.5 times that of the S&P 500! (as of 7/11/2022). Learn more and get started today with a special discount for new members.
Start investing