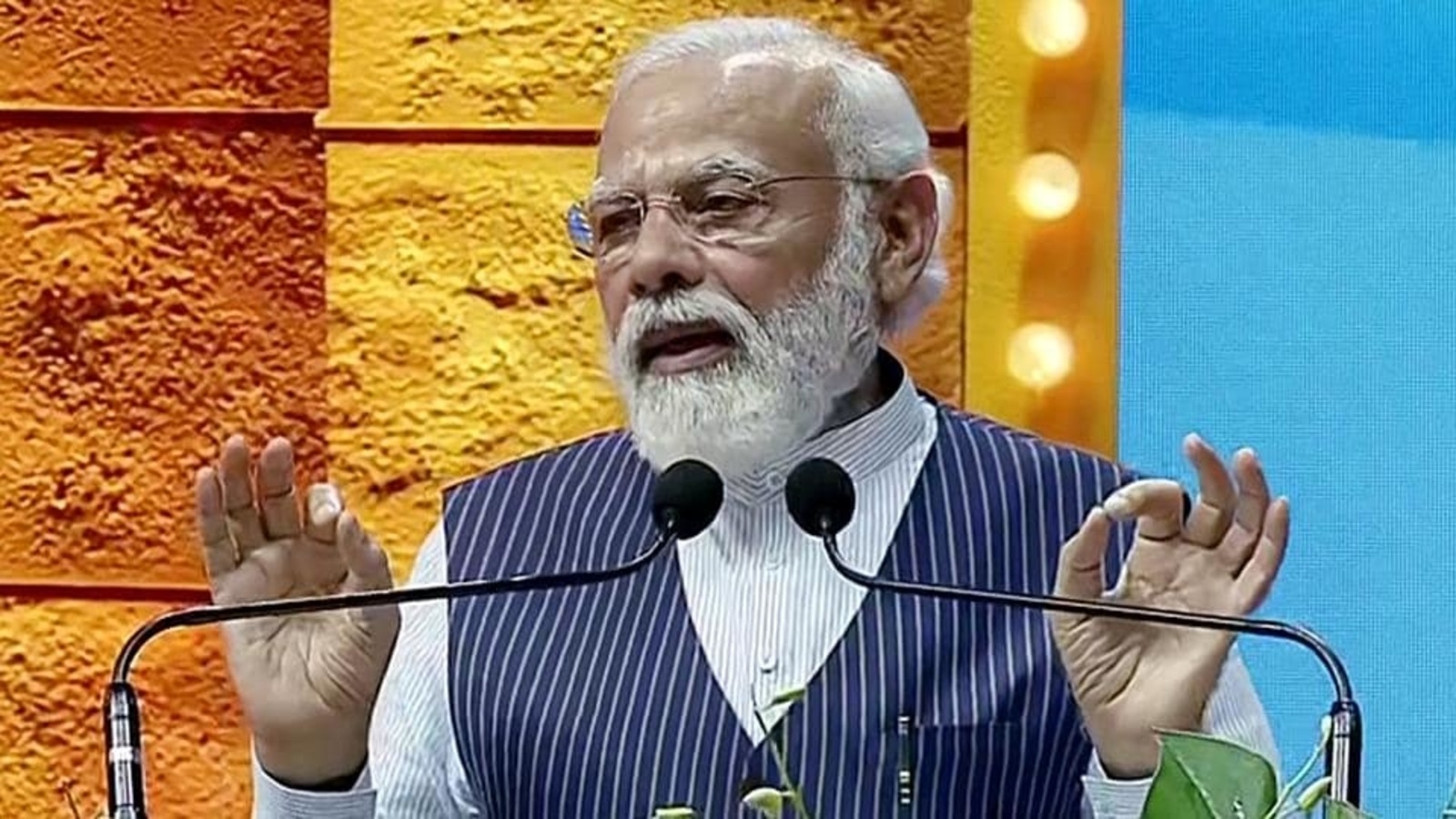 Prayagraj: PM Modi to Transfer 1000cr to SHG Account for Women's Empowerment | Latest India News
The program will benefit approximately 16 lakh female members. The Prime Minister will also lay the foundation stone for 202 manufacturing units for nutritional supplements.
Prime Minister Narendra Modi will visit Prayagraj on Tuesday and take part in one of his such programs in which more than two lakhs will participate, his office said.
The program is being organized in line with Modi's vision of empowering women, especially at the local level, by providing them with the skills, incentives and resources they need, the PMO said, adding that it will transfer an amount of ??1000 crore in the self-help groups (SHG) bank account, benefiting about 16 lakh female members.
This transfer is made within the framework of the Deendayal Antyodaya Yojana – National Rural Livelihoods Mission (DAY-NRLM), with 80,000 SHG receiving the Community Investment Fund (CIF) of ??1.10 lakh per SHG and 60,000 SHG receiving a revolving fund of ??15,000 per SHG, he said.
To encourage business correspondents-Sakhis (BC-Sakhis), the Prime Minister will also pay a sum of ??4000 as allowance for the first month on the account of 20,000 of them. When BC-Sakhis start their work as local home financial service providers, they receive a stipend of ??4,000 for six months, so that they stabilize in their work and then start earning from the commission on transactions, the PMO said.
During the program, Modi will also transfer a total amount of over 20 crore to over 1 lakh beneficiaries under the "Mukhya Mantri Kanya Sumangala program". The program provides a conditional cash transfer to a girl at different stages of her life. The total transfer is ??15,000 per beneficiary.
It will also lay the foundation stone for 202 manufacturing units for nutritional supplements. These units are funded by self-help groups and will be built at a cost of approximately ??1 crore for one unit.
Close story