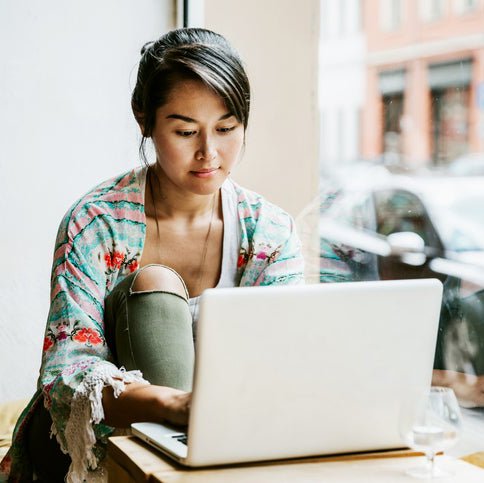 My brokerage account is down. Here's why it's not such a bad thing
I don't lose sleep over the losses I see on the screen.
---
Key points
The stock market has had a tough year and many investors' portfolios are down.
Due to this move I made, I don't have to worry about losses in my portfolio.
---
So far, 2022 is turning out to be quite a difficult year for the stock market. The Dow Jones Industrial Average, S&P 500, and Nasdaq — all major stock indices — are down substantially year-to-date, and most investors are seeing pretty big losses in their portfolios.
In fact, when I recently logged in to verify my brokerage account, the numbers weren't pretty. Because I own a lot of tech stocks — a segment that's been hit particularly hard this year — my portfolio is down about 30% since the start of 2022. Ouch.
Fortunately, I made a key financial move before investing in a brokerage account. And because I did, I don't have to panic about the losses I see.
How your emergency fund could make you a safer investor
You'll often hear that building an emergency fund is one of the smartest financial decisions you can make. And that's definitely true. If you put a good amount of money in a savings account, you won't have to worry about racking up debt the second an unexpected bill hits you.
Plus, having an emergency fund gives you some protection in the event of a layoff. If you lose your job, you will have a way to pay your bills until you find a job.
These are the reasons you will often hear why an emergency fund is so important. But in reality, there's another key benefit to having a strong emergency fund, and that's that it allows you to invest with more confidence.
The Ascent's Picks for the Best Online Stock Brokers
Find the best stockbroker for you from these top picks. Whether you're looking for a special sign-up offer, exceptional customer support, $0 commissions, intuitive mobile apps or more, you'll find a stockbroker to meet your trading needs.
See selections
One of the main reasons I don't worry so much about my wallet going down is because I have a lot of savings on hand. As such, I don't anticipate having to liquidate my brokerage account assets anytime soon. And if I don't need to sell my investments while they're down, I can wait for the market to recover and avoid real losses, unlike the on-screen losses I see now.
Before the pandemic, the typical advice was to save enough money to cover three to six months of living expenses. Nowadays, many experts advise saving up to a year of expenses.
To be frank, I've always made it a point to keep about a year's worth of bills in my savings, plus a little extra money for home repairs, which tend to be expensive. Being cautious in this regard has, over the years, meant losing some growth by tying up more money in savings rather than investing that money for a higher return. But on the other hand, it allowed me to invest with more confidence. And now it makes an otherwise scary situation much more palatable to me.
Be sure to increase your cash reserves
If it's been a while since you've put money into your emergency fund, you might want to consider seeing how much money you have and giving your savings a little boost. That doesn't mean you absolutely need a full year of bills. But if you have three months of expenses in reserve, going to four or five months is not a bad idea at all.
In the meantime, if your portfolio is down this year, try not to panic. The stock market has a long history of recovering from downturns. If you leave your wallet alone until things improve, chances are you won't lose any money.