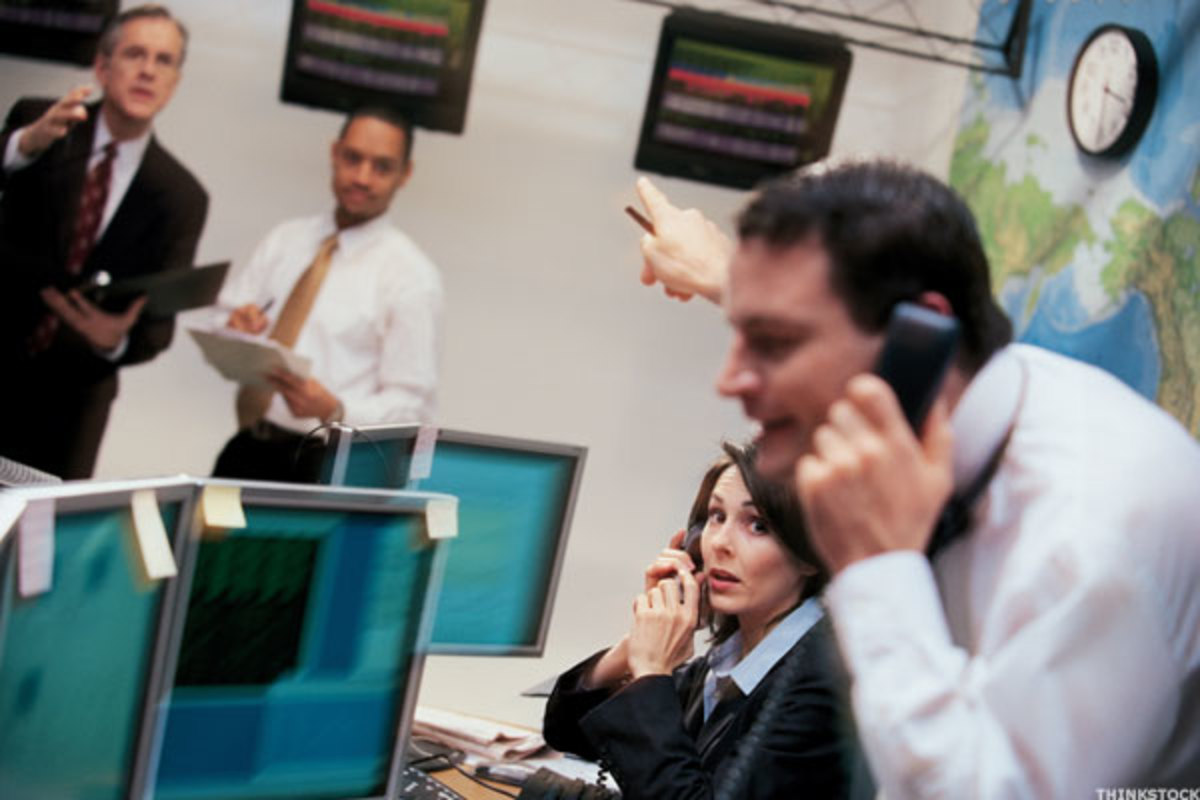 How to open a brokerage account
What's your next step after deciding it's time to get into investing and trading? There are so many placement options and directions to take. Who can help you achieve your investment dream?
Brokerage firms, more informally called brokerage houses, can act as a sort of middleman for investors and traders, connecting you with sellers to help you close deals. Brokers often charge fees or commissions per trade.
There are many brokerage companies, all of different sizes, platforms and services. Each will likely tell you that they can offer more for your investment than their competitors. It's up to you to know what to look for in a broker and what you need to do to open an account with them.
What is a brokerage account?
A brokerage account is, in simple terms, an account that you maintain at a brokerage and put funds into. These are the funds that you can use with your broker to make your investments.
The services brokers provide to their clients can vary greatly from company to company. Chief among them is the ability to buy and sell stocks. When novice investors think of investing, this is usually what comes to mind. But there are other securities, or investment products, that may be of interest in the future.
Other investment products, such as mutual funds, bonds, options and CDs, can also be purchased through your broker. While these types of investments may not initially appeal to you, how they are handled by your broker should be something you need to consider when considering opening a brokerage account.
Mutual funds are of particular interest. Many big brokers have their own mutual fund offerings or special relationships with companies that do, and you can bet they'll push those funds a lot harder than they will with the competition's funds. . If you plan to put money into mutual funds, check how many mutual funds your broker offers without transaction fees.
But don't let these fees be a deciding factor. With the rise of exchange-traded funds, the field of mutual funds is changing.
Choose a broker
One of the first questions you'll want to ask yourself when you begin your search for a broker is, "Which brokers let open an account for me?" Some brokers have restrictions that limit who can open an account with them. These restrictions usually come down to age and money.
If you are young and want to invest, keep in mind that to open your own brokerage account you will need to be a legal adult (usually 18 years old). If you are not yet considered a legal adult, you can still invest, but your parents will need to open a deposit account with your broker.
With a custodial account, you will still be able to trade stocks as you would with your own account, but your parents' names will also appear on the account.
Another thing you will need to think about is the minimum account balance required by your broker. Most brokers require a minimum account balance for the same reason banks do: they make money by lending your money to other customers in exchange for interest. Since it is expensive for a broker to manage your account, they must ensure that you bring in enough additional income to cover the expenses associated with your presence as a client. For reference, minimum balances for online discount brokers are usually between $500 and $1,000.
Next, you need to determine whether or not a broker meets your needs. Important things you will want to know about a broker include:
Can you walk into the broker's office and get one-on-one help?
Does the broker even know what he is doing?
How can you get money into your account?
These days, online discount brokers have become quite universal in their acceptance. They are convenient, their fees are lower, and you can get your information instantly. But for some people, being able to walk into a real office and talk to a real person is a big deal. If this is the case for you, then a traditional brick-and-mortar or full-service broker might be worth looking into.
Remember, however, that fees are usually much higher with full-service brokers, and unless your account has a pretty impressive balance, you probably won't have much time with your broker.
Fear not: even discount brokers are now touting their hundreds of accessible office and broker locations — a sign of the ever-tightening customer service gap between full-service brokers and discount brokers. However, even with a discount broker, expect to be charged significantly more to take advantage of these broker-assisted trades.
Be sure to inquire about professional affiliations. For stockbrokers, the independent governing body was the National Association of Stockbrokers, which became part of FINRA in 2007. You can find a wealth of information about your stockbroker on the
FINRA website
.
Funding your account
You will likely need a checking or savings account to deposit money into your brokerage account. Although cutting a check has been the method of choice for some time, paperless methods such as electronic funds transfer are becoming an industry standard for delivering money to your account. For your opening deposit, they'll probably still need a check. (Sorry folks, no credit cards are accepted here.)
You've probably heard of a margin account. It's basically a way for you to borrow money (or securities) from your broker to invest. Buying on margin isn't something you'll want to do until you're fairly familiar with investing and understand the additional account restrictions that come with margin (like a higher minimum balance).
Online brokerage platform
If you decide to open an account with an online discount broker, an important factor to consider is the trading platform you will be using to access your account. Over the past few years, companies that offer online trading have worked to redesign their trading platforms to make information more readily available to their clients.
Most well-known companies these days have very impressive trading platforms that provide investors with account information, research, and of course the ability to buy and sell investments. If you head to a broker's website that you check out, you can find a breakdown of what is offered on the trading platform.
Additionally, many brokers offer more advanced platforms that appeal to investors who have high trading volumes (like day traders). While these premium platforms may offer more features, they usually come at an additional cost to you, the customer. It all depends on how important these features are to you in your day-to-day investments. If you're not going to use the extra features, don't worry about it.
Fees: Investor beware
There are five main types of fees associated with owning a brokerage account:
1. Trading fees
You are almost guaranteed to suffer. Your broker will charge you a fee for each trade you make. It's usually less than $10 per trade with an online discount broker. A larger, scaled broker will cost more, as they often receive a commission.
2. Broker Assisted Orders
If you want your broker to trade for you, you'll usually have to pay for that extra face-to-face (or phone) time – much more than you would for a regular self-directed trade.
3. Account maintenance
Some brokers charge monthly or annual maintenance fees or inactivity fees when their clients do not meet certain conditions. Familiarize yourself with your broker's policies on this.
4. Interest margin
The interest on the money you borrow from your broker can be quite high in some cases. Usually, low trading and maintenance fees are offset by higher margin interest rates.
5. Withdrawal or transfer fees
Some brokers will charge you to withdraw money from your account. Make sure you understand the limits on your ability to earn your own money.
Remember that not all of these fees will apply to you, so before choosing a broker, make sure that you are not paying for services that you will not use.
Request your brokerage account
Once you've navigated the maze of brokers and found the right one for you, it's time to take the plunge and create your account.
If your broker has an outlet nearby, you should be able to open an account in person. Otherwise, you can complete your brokerage application online.
In terms of the information you will be asked to provide on your application, opening a brokerage account is not far from opening a checking account. Still, national security legislation has impacted the policies that many financial institutions have for opening new accounts. Brokerage firms are now held to a higher standard of verifying the identity of their clients.
Here are some things you will need to provide when opening your account:
Basic personal information (name, address, employer)
Your social security number
signature card
Form W-9
Two pieces of identification (including one photo ID)
Check (to make your opening deposit)
Additionally, you may also be asked on the application forms about your financial situation, as well as your investment goals and objectives.
If you decide to open your account in person, it's a good idea to ask the broker what you'll need to bring before you come to their office. Provided you have all the required documents, your account will usually be created the same day. If you open an account online, you will likely receive a follow-up phone call, where you will be asked to mail or fax copies of your ID and W-9.
Opening a brokerage account isn't much more complicated than opening a bank account, but it can take its share of research. By taking the time to make sure a particular broker is right for you, you will be doing your future portfolio a big favor.
This article is the commentary of an independent contributor. At the time of publication, the author had no position in the stocks mentioned.