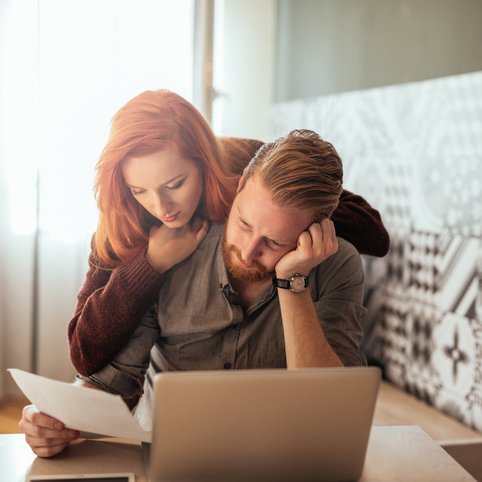 Do These 3 Things Before Opening a Brokerage Account
Completing these three tasks helps ensure that you are truly ready to start investing.
---
Key points
Opening a brokerage account is essential if you want to invest.
You will need an emergency fund before you are really ready to open a brokerage account.
Before opening your account, you must develop an investment strategy, among other things.
---
Opening a brokerage account is generally a smart financial decision. There are many discount online brokers that allow you to invest in a wide range of assets ranging from stocks and bonds to cryptocurrencies or mutual funds. You will need a broker to enable you to access these types of investments so that you can earn returns and start building wealth.
But not everyone is ready to open a brokerage account – and if you act too soon before you meet a few key prerequisites, you could end up regretting your choice to transfer money into a brokerage account and get started. to invest with.
To make sure you're ready to move forward, you should follow these three steps before opening your own brokerage account.
1. Save an emergency fund
Before you start investing, you should have some money set aside for emergencies. This should be in a high yield savings account that is FDIC insured so there is no risk of loss.
Saving an emergency fund can help you avoid having to sell investments at an inopportune time. See, when you buy assets like stocks or cryptocurrencies or ETFs or mutual funds, the value of your investments can fluctuate.
There are times when a market downturn can lead to losses. Usually, if you've made wise investments and left your money invested long enough, you can recover from these downturns. But if an emergency strikes at an inopportune time, you may be forced to sell your investments at a loss before they have time to recover.
To avoid greater risk of loss, you will need liquid savings to cover emergencies before investing so that any money you put into the market can be left alone for the long term. If you potentially need access to funds in about two to five years, you shouldn't invest that money.
2. Develop an investment strategy
You will want to have a good plan for building a diversified portfolio and minimizing the risk of investments by exposing yourself to the appropriate level of risk. You will also want to understand how investments make money and know the benefits and risks of buying different assets.
If you develop a strategy before you invest, you can make informed choices to build a portfolio that helps you make a profit over time. You can also avoid making mistakes such as selling a stock because it is having a bad day or a bad month, even though it is likely to perform well in the long run.
3. Research Account Fees and Requirements
Finally, it's important to research the terms of opening a brokerage account with a particular company, as well as any fees you may be charged for your account.
You don't want to try to open an account with requirements you can't meet, such as a high minimum deposit or high minimum balance. And you'll want to avoid putting your money in a brokerage account that will incur high fees or expensive commissions for buying and selling assets.
By researching different accounts and making sure you're financially ready before you start investing, you can maximize the chances that your decision to open a brokerage account will turn out to be the one that will help you build long-term wealth.
The Best Ascent Stock Brokers for 2022
We looked at data and user reviews to find the select rare picks that landed a spot on our list of top stockbrokers. Some of these best-in-class picks offer valuable perks, including $0 stocks and ETF commissions, lucrative account bonuses. Get started and review The Ascent's best stockbrokers for 2022.