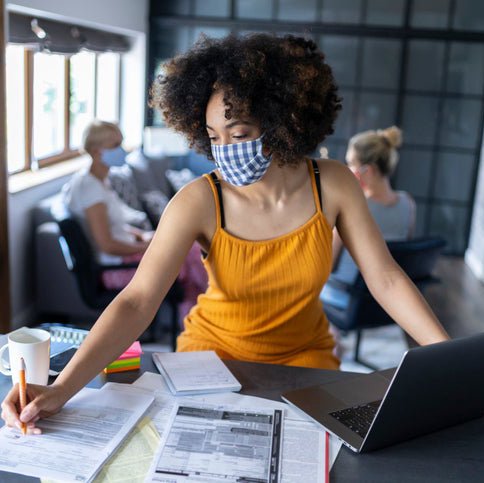 3 Reasons I Have a Taxable Brokerage Account – Not Just Retirement Accounts
Should you also have a taxable account?
---
Key points
Brokerage accounts can be divided into two categories: taxable accounts and tax-advantaged accounts.
I invest in tax-advantaged accounts to take advantage of the savings they provide.
I also have a taxable brokerage account.
---
I believe that investment is the key to creating wealth. I also want to maximize the tax breaks I have to invest for my retirement so that I can get Uncle Sam's help to secure my future. So I invested in several tax-advantaged retirement plans.
But despite the fact that I have several open retirement accounts, I also have a standard taxable brokerage account.
There are a few main reasons why I opened this type of account and put money into it, even though it doesn't offer the tax benefits that my retirement accounts do. Here are three.
1. I may need to withdraw the money before retirement age
One of the main reasons I put a substantial amount of money in a taxable brokerage account is that I anticipate that I will have to withdraw some of it before I reach retirement age. I can use the money to cover my children's school fees, for example, or if I decide to retire early.
If I invested only in a tax-advantaged retirement account, I would be subject to the strict withdrawal rules that apply to such accounts. Typically this would mean that I would incur a 10% penalty if I withdrew my money before reaching the age of 59.5.
I want to make sure I don't tie up all my money in an account that I can't access without incurring penalties, and I believe investing in a taxable brokerage account is the best way to do that.
2. There is a limit to tax-advantaged contributions
Another big reason I chose to put money in a taxable brokerage account is that there are limits to how much I can contribute to tax-advantaged plans.
Specific limits vary by account, but there were many years where I maxed out my deductible contributions and still had more to invest. In these situations, a taxable account is the best option I have to be able to purchase assets that can help me earn returns and build wealth.
3. I want a wider range of options
Finally, the last big reason I have a taxable brokerage account is that it gives me more flexibility.
There are a number of different brokerage firms that only provide access to taxable accounts or charge fees for the use of tax-advantaged retirement plans. By keeping money in an account that does not have tax advantages, I can choose to invest with one of these financial institutions if I wish.
I also have the option of using margin to increase my leverage if I choose to do so, which has not been an option with the retirement accounts I have opened in the past. Although I have not yet chosen to do so, I do not want to close this investment technique as a possibility.
Anyone investing for the future should take the time to think about which accounts are right for them. If you've earned your employer's match on a 401(k) and you have money left over to invest, you might also consider putting at least a small portion of it into a taxable account if one of these reasons apply to you as well.
Using the wrong broker could cost you dearly
In the long term, there is no better way to grow your wealth than investing in the stock market. But using the wrong broker could make a big dent in your investment returns. Our experts have classified and examined the best online stock brokers – simply Click here to see the results and learn how to take advantage of the free trades and cash bonuses offered by our top rated brokers.